Everyone saw a ray of light on the dark night, that is the light. From the beginning of the oil lamp, to the LED lights in the streets and alleys, the street lights are the night elves, illuminating our eyes. So, have you seen the LED street light housing? How is the LED street light housing?

Today's high-power LED street lights are generally made of aluminum, with die-cast aluminum, aluminum, and aluminum. Then die-cast aluminum has several advantages over stainless steel: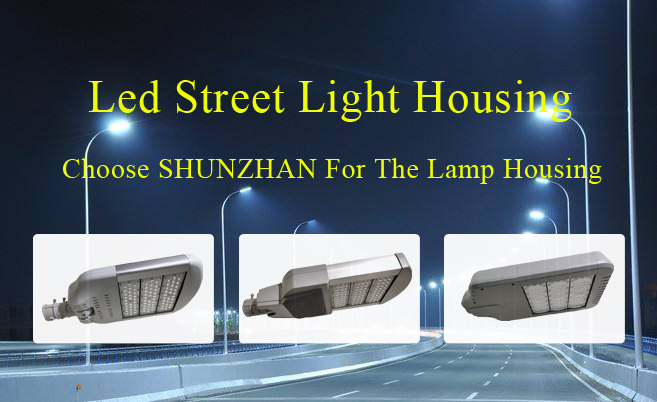 1. LED street lamps need good heat dissipation materials, while aluminum has much higher thermal conductivity than steel.

2. aluminum profiles are well processed, many shops can get it, and the materials are convenient;

3. the surface of the aluminum has a layer of dense alumina, which has a good anti-oxidation effect;

4.Finally, aluminum is cheaper than stainless steel and the price is right.

Foshan Nanhai Shunzhan Mould Lighting Metal Products Co., Ltd. of Guangdong Province focuses on high-tech enterprises integrating R&D, production, sales, technical support and service of LED indoor and outdoor lighting products. At present, the products independently developed include: UFO industrial and mining lamp housing, LED street light housing, LED flood light housing, LED tunnel light housing, LED underwater light housing, LED fountain light housing, LED buried light housing, LED lawn light housing, LED pan Light lamp housing, LED module street light housing, LED track light housing and other series.